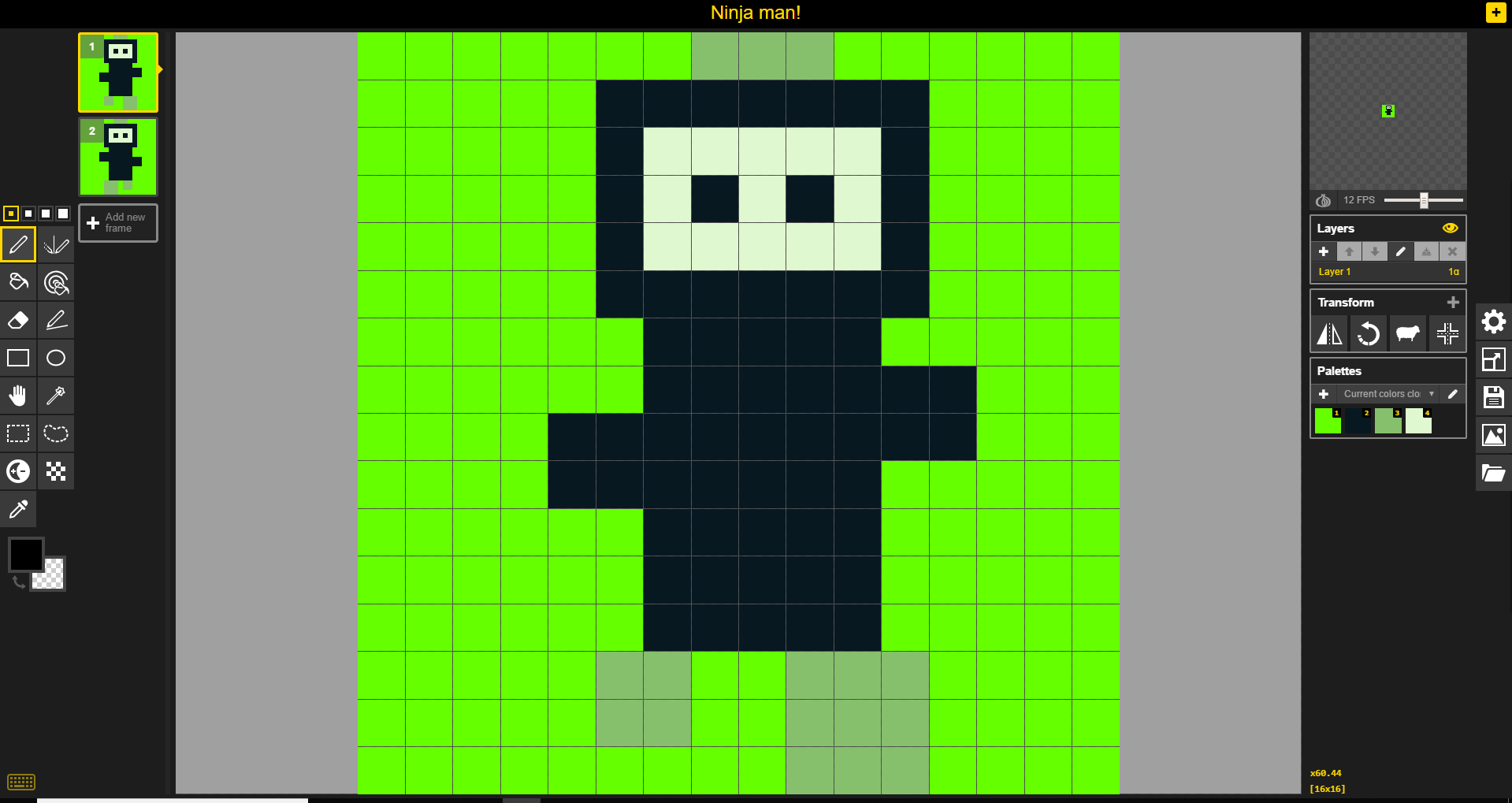 Well, I haven't said much at all, so I've decided I'm better late that never!
What you are looking at here is in development graphics for Bobnibu legends!
Wanna see some code? I'm feeling generous!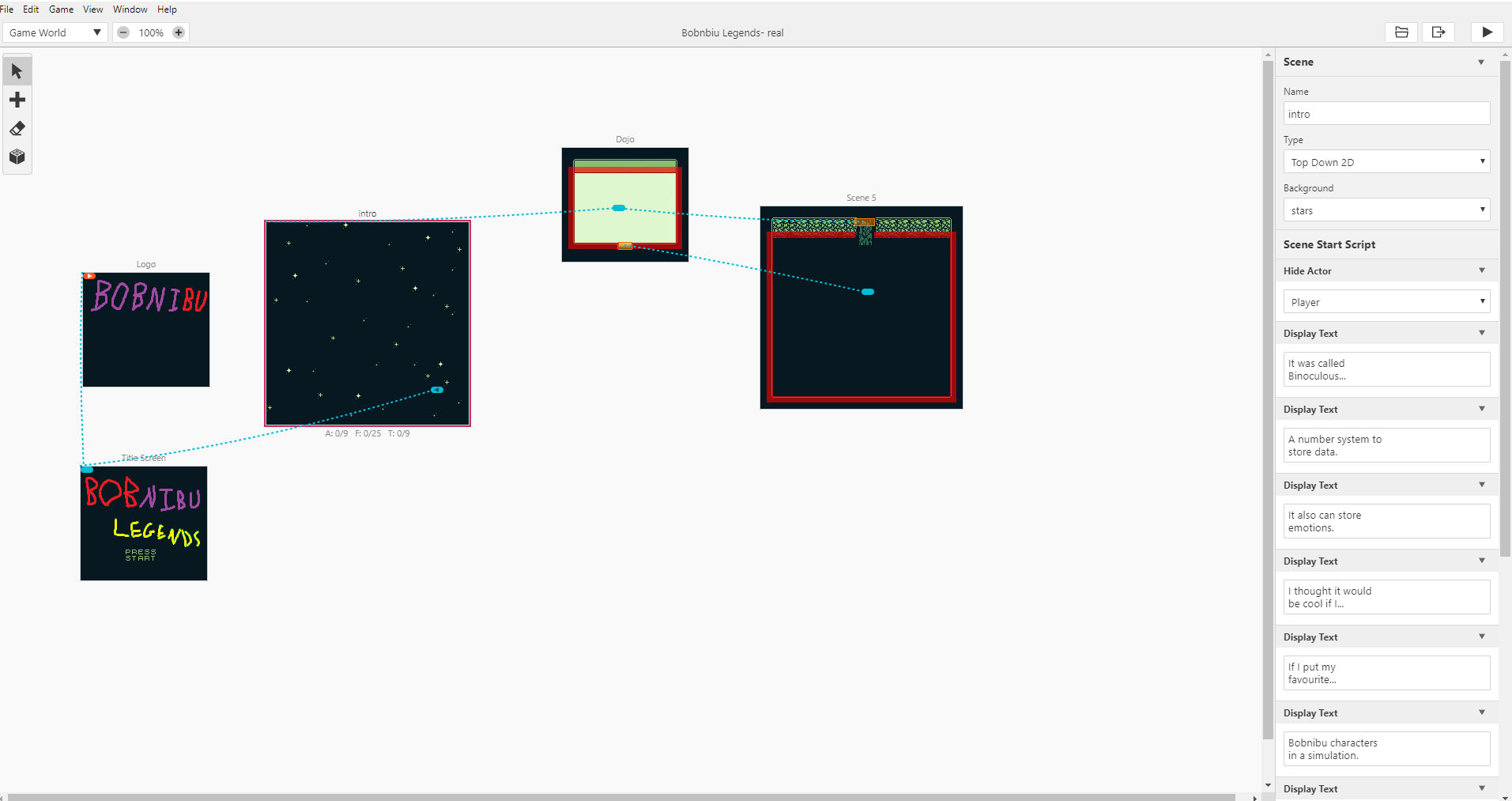 So THIS is the game's code in GB studio!
Also... expect a... 'suprise' in the upcoming week...